Tag Archives: pecan truffles
Apparently they don't taste very good.
Eatmore T.
https://www.floridamuseum.ufl.edu/science/two-new-truffle-species-discovered-in-florida-pecan-orchards/
I am writing these blog posts almost a month late.  Better late than never, I guess.
I next went to Valdosta, GA, where I was raised, and met George, a lawyer and one of my oldest childhood friends, for a few hours of riding around in the country to see what we could see.  We were looking for deer tongue, among other things, but neither of us could remember what it looks like. We found weeds that neither of us could identify.  Zephyr lilies that I had never noticed as a child.  An old pecan orchard that may have pecan truffles in the fall.  We shall see.  But no fungus of any kind.  Too dry.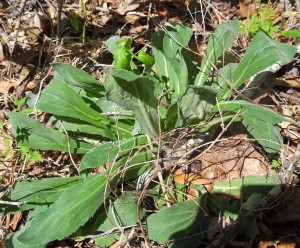 What is this?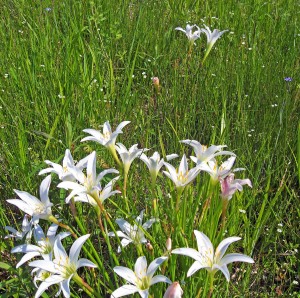 Zephyr lilies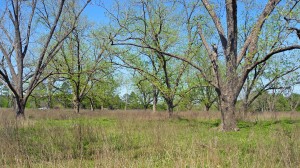 Old pecan orchard.
George gave me access to his farm west of Macon, GA, which I visited the next day.  He said he had seen morels there before, but could not identify them at the time.  The woods seemed perfect for morels. Yellow poplar rising 30-40 feet up a slope to a stream. But the leaves crackled beneath my feet.  Too dry.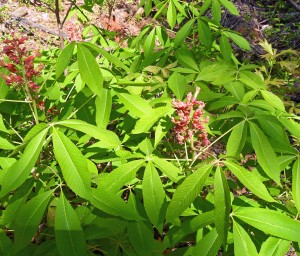 Buckeye on George's farm.
I drove up the western side of GA to Dalton, spent the night and then drove across to the east along the edges of the Chatahoochie National Forest. I got directions to a poplar grove at the Ranger Station, but it was so hot and dry I didn't bother to look. I drove on to NC and then home the next day.  No morels or other fungi for the entire trip
Eatmore T.
http://eatmoretoadstools.com